So, the tractor threw a bit of a wobbly on Monday and decided to cry off. No worries, BMW Assist were called and they took the X5 and hooked us up with a courtesy car in short order. The issue turned out to be a duff injector which was replaced under warranty and the car back with us the following day. Anybody estimate how much a stealer would charge for that? Anyway, I digress…
The courtesy car was a 12 plate F30 320d M Sport. When it was dropped off my heart sank a little as I'm not really very keen on them from the outside and I was told they had 3's and X5's as courtesy cars so I was hoping it'd be the latter. Anyway, it was free and we needed a car.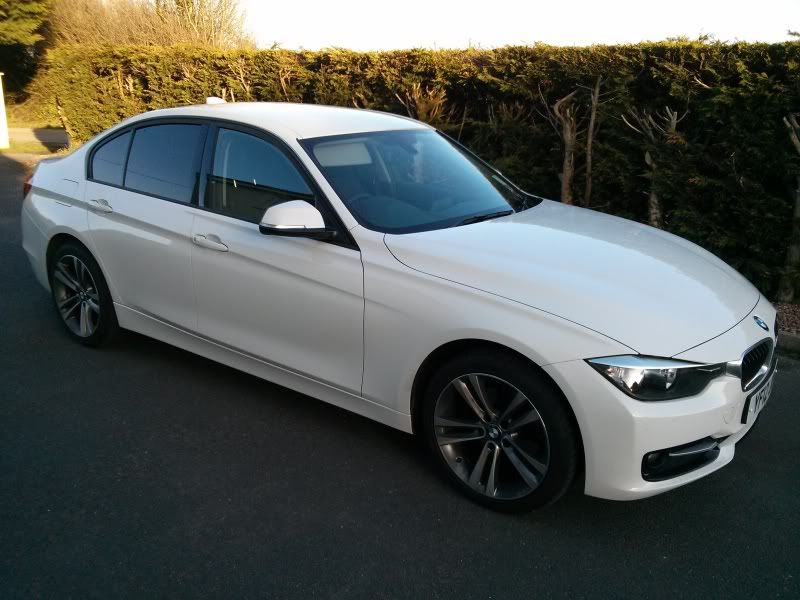 Once I'd gotten over my initial disappointment and actually driven the thing, I was 100% won over.
It's difficult to describe the distance that chassis has come in one iteration. OK, the car had 18" wheels rather than the 19"s on my old 335 but even still, the ride and comfort is a revelation. It glides over the bumps and lets you know they're there but there's no harshness or jolting whatsoever, even with run flats. Coupled to that, it cornered brilliantly. So light footed and accurate that it felt like Pug's of old – so confidence inspiring. On the flipside I found it overly light at low speed (manoeuvring, pulling out of junctions etc), I wonder if it had active steering? If so, I'd leave it off of the options list as it made it feel Corsa-esque around town.
I was also shocked at how quick the 320d engine is. A little more lag than I am used to before the power comes in, but is pulls very hard once on song and pretty much around to the red line. It was also my first taste of the 8 speed automatic – again, a revelation. You can hear it making lots of shifts but very rarely feel them. In manual mode it performed well too, much like the 6 speed in my 335, but with more ratios to keep the smaller engine at the right revs. I liked it a lot – no use whatsoever for a manual in my eyes.
Shockingly, it also managed to lay down a short set of 11's on the road outside of my mother in laws house
I'm gushing a bit here but I honestly reckon that unless you're talking about an A road duel at 3 figures, it'd have the legs on (or at least be a dead heat with) my old Clubsport. I don't even think it'd lose sight of the 335d either – it really was that capable.
So there you go. Mini review. I was worried that the 3 was becoming mundane, but I'm glad to say it's better than ever. If I had any negative view it'd be that the styling still doesn't really work for me – the front is too fussy and the interior seems like it's unnecessarily complex too (although well built). The brakes were OK when shifting, but were really over assisted at low speed – far too sharp. Again, I wonder if this is catering for town driving where lightness is seen as an advantage? Either way, it was off-putting. It needed bigger brakes and a more progressive pedal.
Pics below. Enjoy, they're dull.